1 Roller
White Jade Stone Facial Roller
The perfect tool to pair with your LOOPS masks and face care routine
Our White Jade Facial Roller is the perfect tool to pair with your LOOPS masks and face care routine. This double-ended massage tool helps to soothe, cool and destress your skin, promoting a luminous glow.
An ancient Chinese technique, facial rolling helps to alleviate puffiness and improve overall skin elasticity. Massaging only a couple minutes a day, this holistic ritual minimizes the appearance of fine lines and wrinkles and contours one's face for a healthy, youthful glow and appearance.
Historically, white jade (and its cooling effects on the skin) have been admired for its ability to balance the "Crown Chakra," which is said to be connected to one's spirit, enlightenment and creativity. Whether at-home or travelling, this beautifying technique is the perfect companion to transform your daily face care routine into a spa-like experience.
BENEFITS
* Improves Skin Elasticity
* Reduces Puffiness
* Helps Minimize Fines Lines & Wrinkles
* Improves Skincare Absorption
* Boosts Luminous Glow
* Promotes Lymphatic Drainage
* Cools & Soothes Skin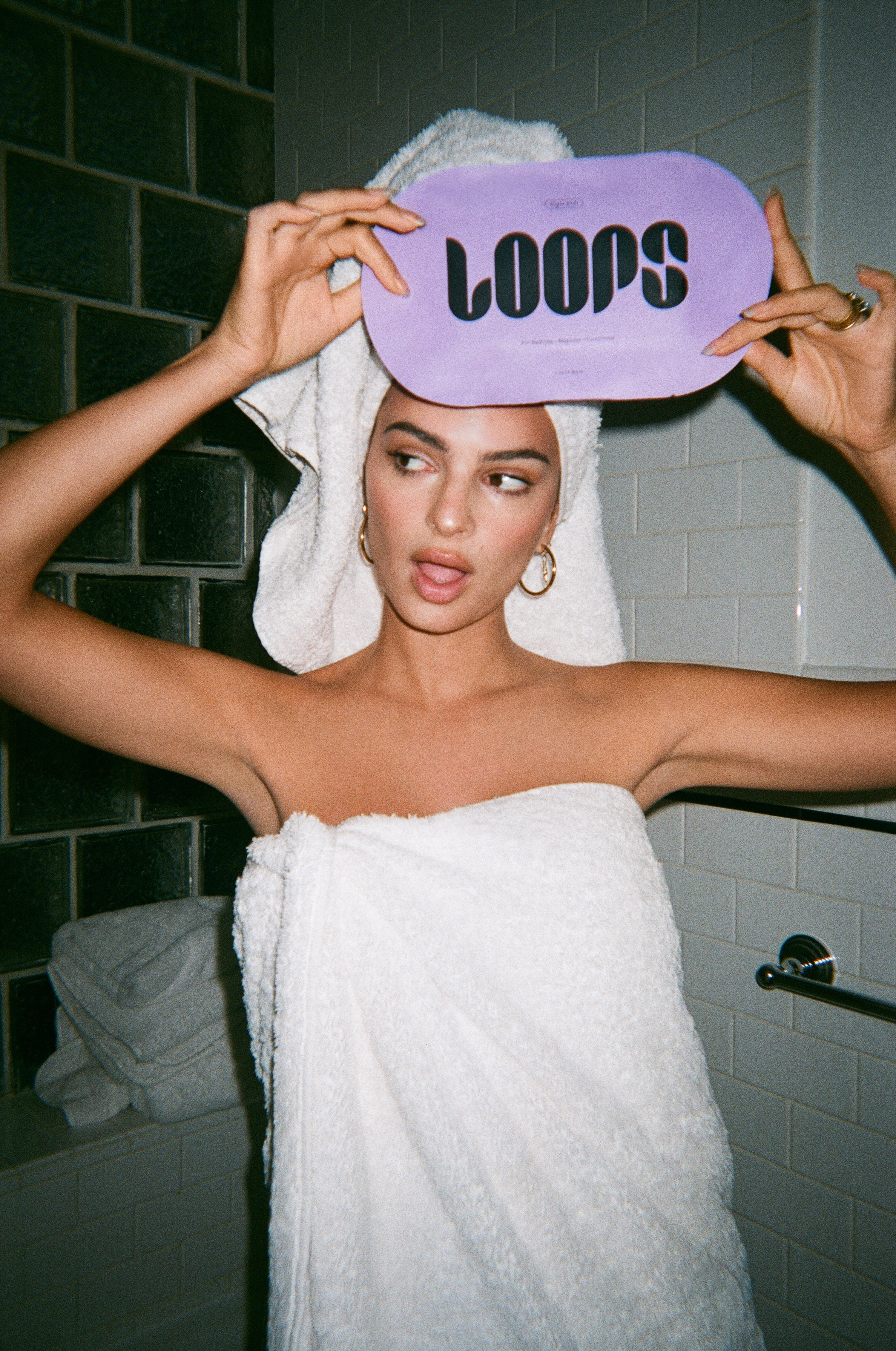 HOW TO USE
1. Clean and prep your skin
2. Apply your LOOPS Mask to face, under-eyes or lips
3. Place your LOOPS Facial Roller against your mask or skin and begin rolling, using gentle pressure
4. Start in the middle of your face with the under eyes and nose, and roll outward across the cheeks toward your hairline and jawline
5. Next, move to your eyebrows and forehead, rolling in an upward motion and direction
6. Lastly, roll the tool across your chin, towards your jawline and down your neck, taking extra care to smooth and sculpt the jaw area
7. Leave your mask on for a LOOP (10 min)
8. Remove mask, tap remaining serum into skin
QUICK TIPS
* Use the smooth end of the roller for more delicate, smaller areas like under yours eyes and nose.
* Use the textured end of the roller for more broad surfaces like the planes of the face: forehead, cheeks and jawline.
* For extra cooling, soothing and depuffing benefits place your LOOPS facial roller in the refrigerator or freezer.

WARNINGS:
For external use only. Use only as directed. Avoid direct contact with eyes. Discontinue use if irritation occurs.