BEST SELLER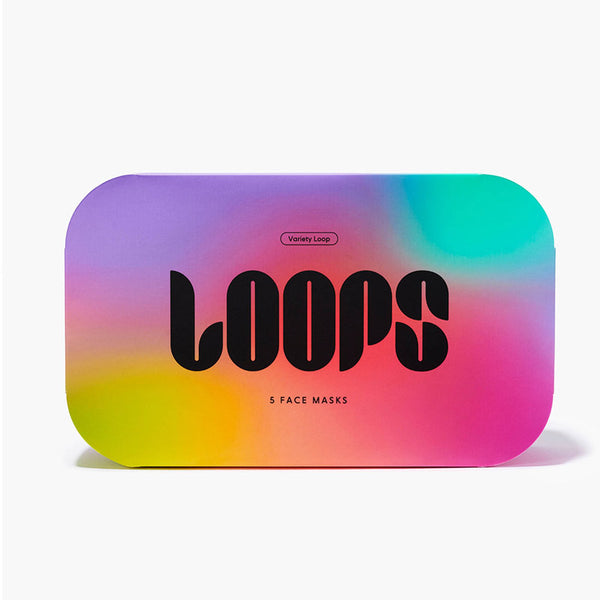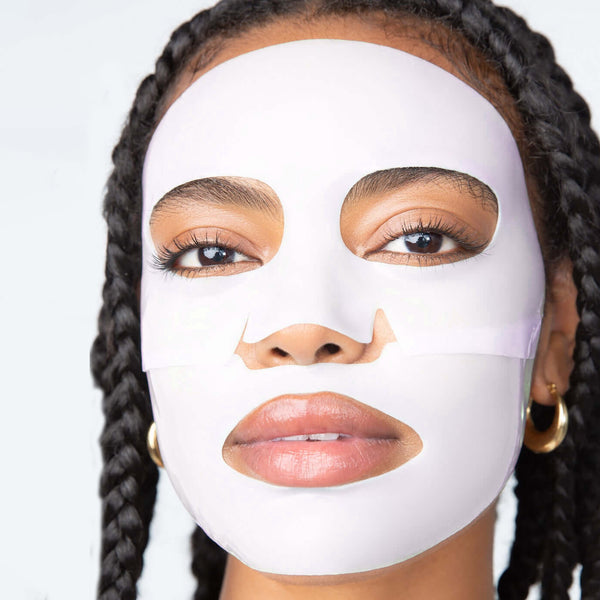 Variety Loop
5 Hydrogel Face Masks. Try them all. Now featuring our new slugging mask Dream Sleep
"
Loops is made for those in-between, getting ready, and on-the-go moments.
"
A simplified approach to skincare regimes
"
It's the mask we're looking forward to most
"
Face masks from LOOPS are becoming a celebrity favorite
"
Made with an innovative hydrogel material, they stay put and won't slide down your face
"
Hyper Smooth, helped with my hyperpigmentation.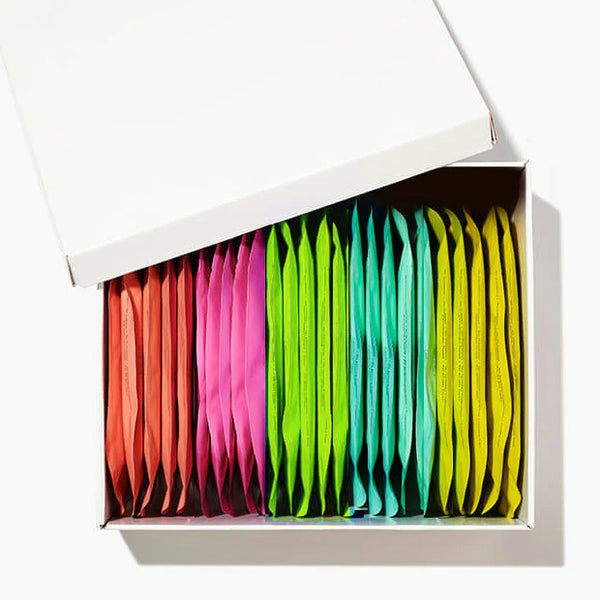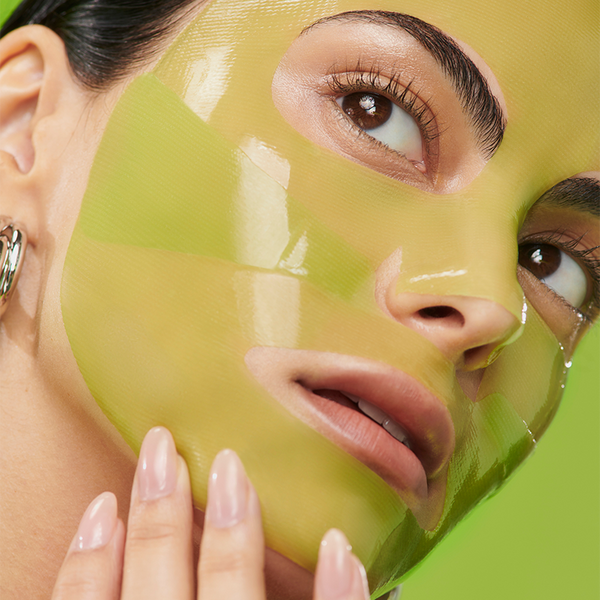 A Holiday on LOOP
A full month, or "holiday" of LOOPS. Build your weekly routine and get the best of everything, every week.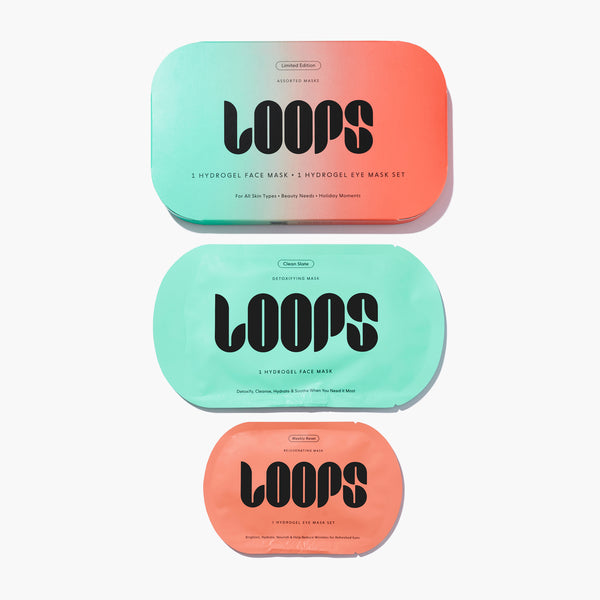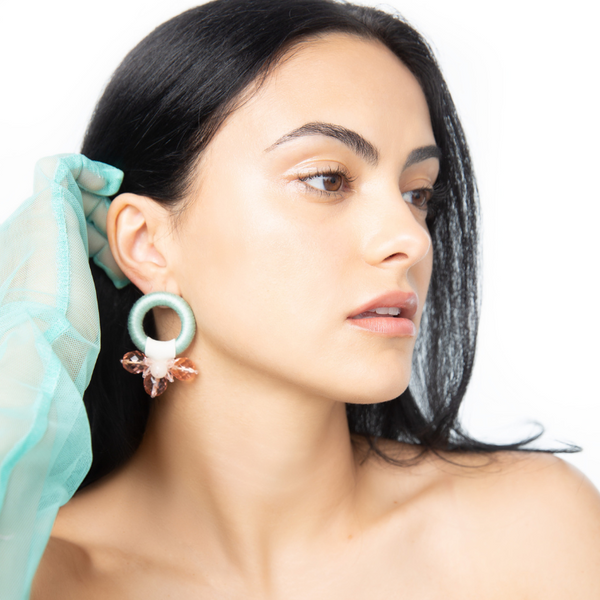 Holiday Duo
LOOPS Limited Edition Holiday Duo contains our best-selling Clean Slate and Weekly Reset Eye Masks.

anti-oxidant support

brightening

Calming

Deep cleaning

depuffing

detoxifying

extra glow

firming

help reduce wrinkles

hydrating

moisturizing

nourishing

pore refining

promotes youthful skin

Rejuvenating

relaxing

Smoothing

Soothing

super moisturizing
what everyone is saying
"
These are so soothing and the highlight of my day after a long day. I personally get puffer under eyes very easily and these make such a difference!
Megan J.
what everyone is saying
"
don't think, just buy - the sunrise service imo are the elite of the collection! my skin is immediately brightened, moisturized, and I get compliments after every use (it's not sticky, my make up go on flawlessly and look even better without make up after!
Alicia P.
what everyone is saying
"
This was my first time trying Loops Beauty and I am VERY pleased! The hydrogel actually stayed on my face and didn't slip off which is impressive! Most hydrogels slide around, but this one stayed put. I also put this in the fridge as we have been in the middle of a heat wave and the mask felt incredible refreshing and brightened my face right awayRead more about review stating Fits super well and brightens the skin! upon removal. Definite must have mask!
Jayne L.
what everyone is saying
"
my morning go to when i need some brightening and a jump start to the day!
Lorna C.
what everyone is saying
"
I have used a LOT of face masks and these are honestly the best! I have them in multiple styles including the eye masks (I can't keep them in stock). Love them!
Jennifer R
what everyone is saying
"
Loveeeee everything about them
Stephanie L.
what everyone is saying
"
Loops are great, and Weekly Reset is my favorite. You really do see results in 10 minutes! I use one of these before a Zoom last week with no makeup, and someone private messaged me to tell me my skin looked great--highly recommend.
Mary G.
what everyone is saying
"
This is my favorite LOOPS face mask! When I've had a hard or busy day I love to pop this on and feel so clean and refreshed afterward. It leaves my skin brighter, more clear and my pores smaller! Highly recommend this one.
Sophie S.
what everyone is saying
"
It fell amazing to my face...almost like a face-lift.
Martenia M.